ARE YOU DOING
--- What You Were ---
BORN TO DO?
GET BACK WITH THE PERSON WHO BROUGHT YOU HERE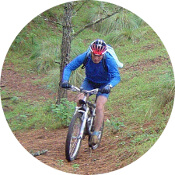 Schedule Your Free 20-minute Strategy Call
If You have not scheduled your Free consult yet...
Click on the link Below to Schedule Now!

Life's Too Short To Ride Bad Trails

Join us!
Looking for a change? Tired of the same old thing day in and day out? Maybe you like your job and are just looking for some extra income to be able to do some travel or other hobbies...
Find & Follow your passion!